The gift of yoga was presented to Lisa by a friend pursuing a yoga teacher certification, who offered an in home practice class. Since this initial introduction, Lisa has been reaping the rewards of her yoga practice. Among the many benefits, Lisa has eliminated her insomnia and weak digestive system (classic 'vata-type' conditions).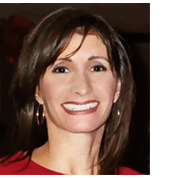 Lisa holds a Bachelor of Science degree in Quantitative Methods from the University of Illinois at Chicago. Currently working as an adult educator and textbook author of valuation studies, Lisa derives satisfaction from being involved in the process of student development. She considers it personally rewarding to foster an environment in which students strive to reach personal goals. Her decision to become a yoga instructor allows her to share her love of yoga with students who share that same passion.



Lisa is certified through Moksha Yoga Center's 200 hour teacher training program and has completed teacher workshops with many master teachers including Tias Little, Aadil Palkhivala, Lino Miele, Kino MacGregor, Rod Stryker, and Dharma Mittra. Lisa's objective is to lead students through a safe and progressive yoga practice, with the ultimate goal of achieving 'quietness of mind' and 'lightness of body.' While flexibility, strength and stability are important aspects of Lisa's yoga class, she feels that integrating the whole body within a pose is equally important. Her classes provide a traditional yoga environment, incorporating total body and breath awareness, as well as some classical warm-up techniques used by dancers.